In brief
Dividends remunerate a company's shareholders; they are generally paid out of the net earnings of each financial year. Its amount of which is set by shareholders at the annual general meeting.
CPR Euro High Dividend is a euro zone equity fund that invests in high-dividend shares.
It aims to outperform the euro zone equity markets over an eight-year minimum recommended investment horizon by selecting European companies that pay out a dividend that is higher than the market average.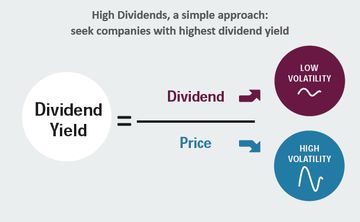 CPR Euro High Dividend offers no guarantee of principal or of performance.