Interview of Valérie Baudson - NewsManagers
Monday 11 September 2017
Articles
Interview of Valérie Baudson, CEO of CPR Asset Management, by NewsManagers
"We have already doubled the international proportion of our assets"
Valérie Baudson, CEO of CPR AM since March 2016 and also a member of the executive board at Amundi, its parent company, has retained the objective of her predecessor of reaching EUR50bn by 2020, while assets at CPR AM total USD43.6bn as of the end of June 2017 (with EUR3.8bn in net inflows in first half). The director explains to NewsManagers how the very French boutique is planning to reach international inflows representing half of its total inflows.
NewsManagers: Slightly over one year after your arrival, would you say that CPR AM has acquired all legitimacy to continue as an independent actor within Amundi?
Valérie Baudson: Absolutely. I think that the work we have achieved its the proof. CPR Asset Management has a very complementary model to that of Amundi. It is a boutique, highly reactive and highly client-oriented. Today, nobody asks questions internally. CPR AM has its own management, research and sales teams. At the same time, we rely a lot on the various support roles at Amundi, such as risks and IT systems. We are also a high-performance company in financial terms. The trust granted by Amundi, who gave us all of their themed management in 2015, validates the strategic orientation taken. Amundi deels that we have real added value from this point of view.
NewsManagers: But thematic management is not your only area of expertise.
Valérie Baudson: Our assets are fairly balanced between equities, bonds, money markets and multi-asset. But the fine returns for our flagship fund, "CPR Silver Age," have shown that themed management can be part of our strong areas for development. It is also our launchpad for our international ambitions. This management also serves our development serving the distributino channel and independent financial advisers (IFA). We have a conviction that retail investors place value on investing in a fund which has meaning for them, both intelectually and economically. Themes, like those of the ageing population or disruptive activities, sell extremely well internationally.
NewsManagers: Where are you on this international subject?
Valérie Baudson: Our disruptive fund, for exampe, has already had inflows of over EUR170m, whereas we launched it in December. That is a strong sign of its success at a time when we know that most funds take nearly three years before really having inflows. International now erpresents over 55% of its inflows. For CPR AM, last year, we had 30% inflows from abroad for our mid- to long-term expertise. We are in the process of rebalancing the distribution between France and the rest of the world, much more rapidly than expected. When I started in my job, we had 96% of our clients in France. That was in line with the history of CPR AM. Now, because we fully serve the Amundi network outside France, we have already doubled the proportion of international assets.
Read the full interview on the French version of NewsManagers here (access reserved to subscribers).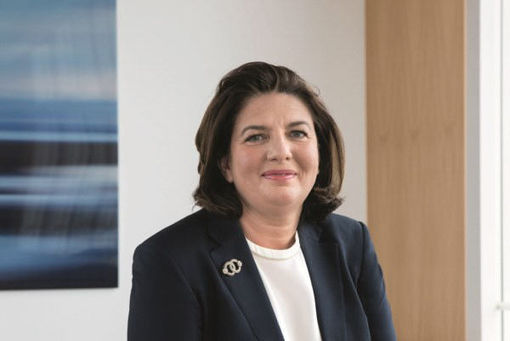 VALERIE BAUDSON
CEO of CPR Asset Management
Contact us
Need more information?
Need more details on how this offering can be subscribed?
Feel free to ask us questions.