Friday 26 October 2018
Events
CPR AM launches Trendsformative.com, its site on megatrends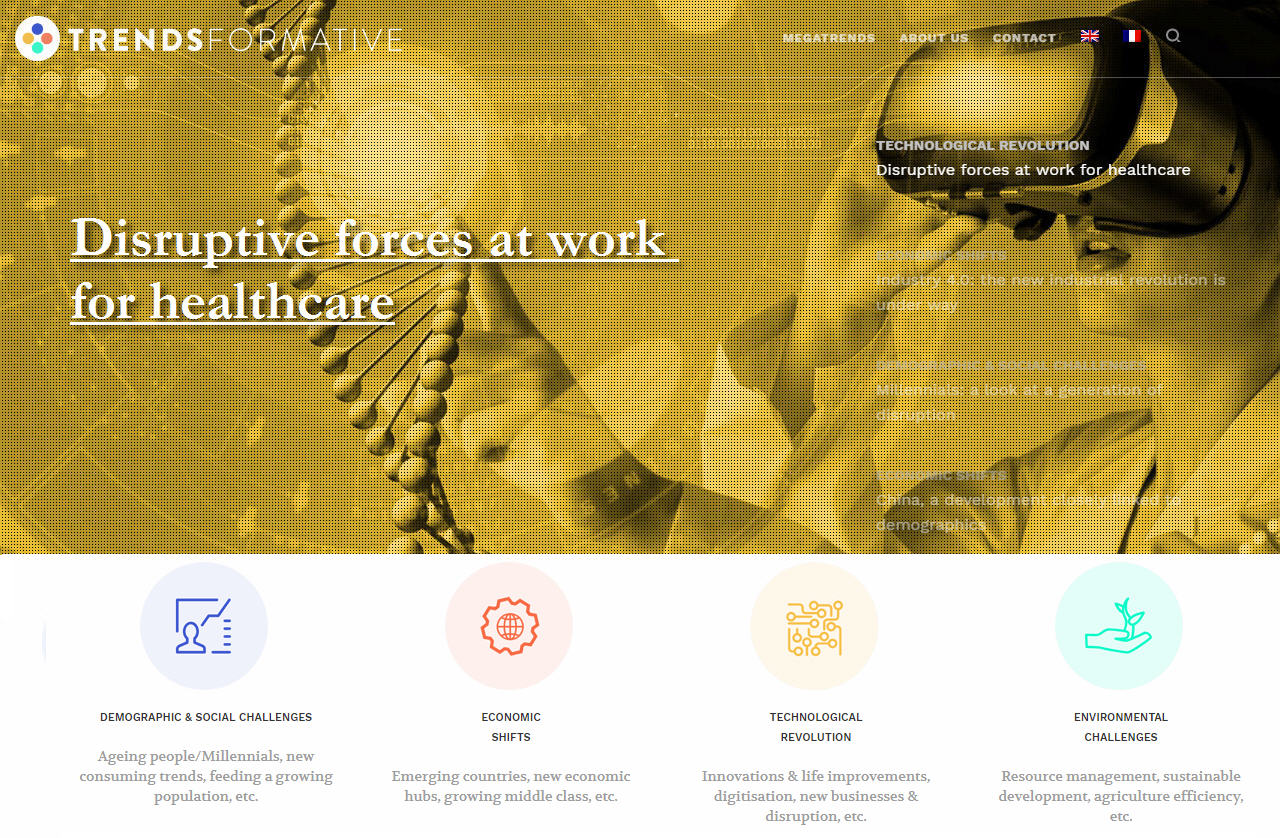 Trendsformative.com
Trendsformative.com is an information site dedicated to the themes that define today's world and shape tomorrow's. Its objective is to propose articles on the four main trends (Demographic & social changes, economic changes, technological revolutions, environmental challenges) identified by CPR AM, to highlight the watch made on these megatrends and above all to make it available to everyone.
For whom ?
Digital addict? Environmentally friendly? Relentless learner or simply curious? The website will be regularly updated and we will gladly welcome any contribution or suggestions you may have in order to improve it.
Who contributes to the content?
The site currently includes contributions from CPR AM's strategy, product and marketing specialists; it is planned to also include contributions from the Amundi group or external contributions in the future.
It will be regularly updated in order to propose new points of view, develop new themes and broaden the global vision of these megatrends.
How to follow us?
Visit Trendsformative.com / Lien twitter / Linkedin
Contact us
Need more information?
Need more details on how this offering can be subscribed?
Feel free to ask us questions.