Tuesday 09 November 2021
Expert updates
Strategy Reports - China (2/2): What to make of China's apparent change in course in recent months?
Click here for the first chapter of this series on China: "China's social record after 30 years of rapid development?" (October 2021)
Despite a prompt and impressive emergence from the public-health crisis as early as the second quarter of 2020, China's statistics have been rather disappointing so far in 2021. But has this slowdown actually been by choice? This is a question worth asking, given the signals sent out recently by the authorities. After some background on China's economic situation, we will provide some insight of a more political nature and assess the investment opportunities that are available under this new paradigm.
What is happening macroeconomically?
The slowdown is plain to see. Most statistics released since the start of summer have disappointed one after another before most likely bottoming out in August.Consumption has been slow to return to its pre-crisis levels, due to the lack of public-sector support for household income and ongoing disruption in the job market. But it's the relative slack in manufacturing production that is most striking. True, part of the weakness in recent data is due to the official "zero-Covid" policy, as that meant having to shut down manufacturing facilities and storage and transport infrastructure in the event of a worsening in the pandemic. Input shortages were another cause, as was especially evident in the auto industry, where production shrank by 19.1% year-on-year in August.
Third-quarter GDP figures confirmed this trend. GDP rose by only +0.2% (after +1.3% in the second quarter), thus lowering the year-on-year figure from +7.9% to +4.9%. Carried over growth for 2021 remains at 7.6%, based on our estimates, as of the end of September 2021, which is far higher than the official GDP growth target of "more than 6%"! The reasons cited for weak growth this quarter are the pandemic, disrupted supply chains, the energy crisis, bad weather, and the impact of new real-estate regulations.
The real-estate sector in the broadest sense of the term has indeed been under strain for some time now. And it happens to be at the crossroads of two major avenues of Xi's economic policy agenda. First, the spike in housing prices in large cities – a source of inequality that is being criticised under the "common prosperity" policy, has made real estate a choice target. And, second, the authorities continue to target the excessive debt being carried by major real-estate developers. Inappropriate behaviour by their managers and their frequent use of shadow banking are making the authorities less likely to show any indulgence. The government wants to strengthen Chinese bond market rules little by little and eliminate the moral hazard created by the quasi-public guarantee of large borrowers. These are all reasons for limiting official action to save financial investors in this sector. With one caveat, however – the construction and real-estate sectors account for more than 15% of Chinese GDP. They are unlikely to be left out of the picture, as they have been an effective source of growth in China.
The latest concern is China's energy supply. The many blackouts since 20 September are another reason for the mixed manufacturing survey readings in September. Here again, energy shortages are due to a combination of factors. First of all, for clear foreign policy reasons in the run-up to COP 26, a series of calls to reduce consumption and carbon emissions have been issued, resulting in cutbacks to polluting activities in some regions.
Meanwhile, occasionally very bad weather, including flooding and typhons, have halted activity in some coalmines or have disrupted the transport of coal to power plants. The resulting decline in power generation has not been offset by wind power output, once again because of unfavourable weather.
And, lastly – and this is one of the special features of the Chinese power market – the spike in coal prices (in China and worldwide) cannot be passed on into end-customers' bills, as consumer prices are strictly regulated. As a result, some companies have simply shut down production, rather than continue to produce at a loss. This reduced energy supply is penalising the entire Chinese productive system.
All this explains why full-year growth is expected to be weaker.
How are the authorities likely to react in this context?
The question that everyone is asking is the official support to be expected in addressing the obvious slowdown in the Chinese economy. Should we, as we have become used to doing, expect an acceleration in bank lending and/or increased public financing of infrastructure projects? Such unconditional support based ultimately on the primacy of economic pragmatism seems less likely in this case. Keep in mind the low official growth target announced last March, of 6%-plus 2021 GDP. In light of carryovers early in the year, this looked very low… In fact, setting such a low target was a way for the authorities to relieve themselves of any concerns in this area. It gave them the leeway necessary to focus on more structural reforms, regardless of their cost in terms of growth. Indeed, the reforms that Xi had committed to during his two terms are far from having been completed. Excess corporate debt remains one of the main concerns. A monetary or fiscal boost would be counterproductive, as that would exacerbate the debt situation, as we saw in early 2020.
September financing data seem to back up this analysis. New lending is not accelerating, and nor is local government bond issuance. Hence, there is no absolute obligation regarding growth, while there does exist a political justification to limit public support. The run-up to another key date in the Chinese political calendar should also give investors pause, as President Xi seems to be considering the current period as a "window of opportunities" to accelerate the pace of reforms, according to local media reports.
This key date is the 20th Congress of the Chinese Communist Party in autumn 2022, when Xi will stand for a third term – a first in the post-Mao era. That alone is a sort of revolution. After concentrating a large portion of power in his hands during his first terms and promoting something of a cult of personality during his second, he has "vetoed" the constitutional bar limiting the top leader to two terms. The return to a rather traditional interpretation of what should be Chinese-style communism is obvious to anyone who is used to official statements. This is nothing new, but until recently seemed to everyone like window-dressing for the party's consumption for internal political reasons. These statements have been common over the past few months, and China has reaffirmed the special nature of its model: "a socialist market economy with Chinese characteristics".
This all seems to make sense in Xi's various statements since he was appointed head of the party and of China, and confirms the determination to keep a Chinese-style socialist regime in place. In January 2013, for example, he told party cadres: "We must build socialism that is superior to capitalism and lay the foundation of a future in which we will succeed in this initiative and occupy the dominant position" [1] . Or this: "We believe firmly that, with the development of socialism with Chinese characteristics, our system will inevitably mature; it is also inevitable that the superiority of our socialist system will become increasingly visible. Inevitably, our way will become more inclusive; inevitably, our country's path to development will enjoy growing influence in the world". Keep in mind also these words from the same period: "The ultimate disappearance of capitalism and the final victory of socialism will require a long, historical process before succeeding. During this time, we must assess capitalism's ability to self-correct and produce a full objective analysis of the true long-term advantages achieved by developed Western nations in the economic, technological and military spheres. Then, we must diligently prepare for the long period of cooperation and conflict between the two social systems in each of these spheres."
As we can see, in the minds of the Chinese authorities, keeping the Communist regime in place is a priority. This is therefore an assumption in our analysis of the current situation. Crackdowns in entire swaths of the economy, particularly Internet platforms, must be seen through this prism. These have been developed using a GAFA monopolistic model and are therefore incompatible with the very essence of the Chinese political system. Data cannot be held by the private sector, outside the Communist Party's control. This is a fact. Control of data and knowledge is the motivation of cracking down on education, video games and other social media, using increasingly stringent regulations. LinkedIn, for example, which was the last Western network still available in China has just announced it is pulling out.
What's the future for foreign investors?
Even so, we don't think that China is on the verge of a new inward-looking period. It must complete the transformation of its economic system, which is necessary under the "common prosperity" goal (see Chapter 1 in this series). The resulting social peace is the foundation on which the Chinese Communist Party will survive. To achieve it, it still needs help from the West. The main trends seen almost worldwide have obviously been echoed in China. "Common prosperity" is China's answer to the fight against inequalities. But another of its priorities is climate change. Obviously, no progress will be possible on the planetary scale without China's active participation in reducing greenhouse gas emissions, but the Chinese government also believes it must satisfy its citizens who are increasingly concerned about this issue.
The goals put forth in the 14th five-year plan should be seen in this light. The idea is to continue to move China forward on the path of technological innovation. To do so, it wants to rely on foreign investment, while ensuring that such investment serves the goals of the Communist Party and the country in general. As we have already noted, there is enough capital in China, but it is not always allocated efficiently. China's financial system will continue to be developed in order to steer savings towards productive investment.
The focus is likely to be on sectors designated as priorities under the overall goals of the 14th five-year plan – heavy technology (semiconductors, robotics, etc.), green and renewable energies and "new infrastructures". These sectors appear to have been spared by the official crackdown. Obviously, the focus will also include core business technology, business models in general and company sizes. Xi Jinping's announcement of a new equity market for small, innovative companies could offer some attractive investment opportunities.
In conclusion, China is entering a new era in which the quality of growth is taking precedence over its quantity. This phase, which had already begun some time ago has received a new boost from the public-health crisis that has exacerbated social inequalities in China. The major domestic political event has made the party even more determined to retain control over the economy. Once the current period of adjustment is over, new investment opportunities will be out there for foreign investors. China is now the world's second-largest economy and is therefore a must on the investment map. The transformation of its model inevitably requires new customer-supplier relationships with the rest of the world.
[1] Speech given in January 2013 before party militants, translation of Alice Eckman, Bright Red, the Chinese Communist Ideal.
Download full document below.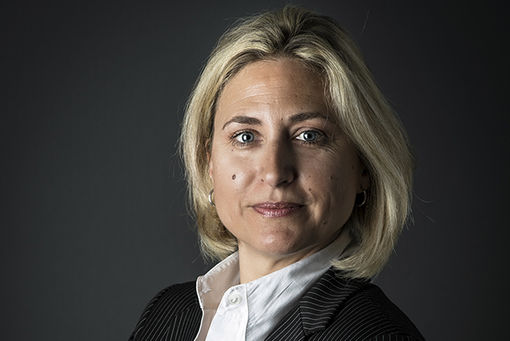 Laetitia Baldeschi
Head of Strategy