Press - Environmental Finance - « We want to use EU taxonomy but need company disclosure », Arnaud Faller
Wednesday 31 July 2019
Points experts
Press - Environmental Finance - « We want to use EU taxonomy but need company disclosure », Arnaud Faller
The CIO of a major European asset manager has signalled its intent to use the EU's environmental taxonomy to assess the sustainability of its investment portfolio – but says the onus falls rst on companies to disclose relevant information.
Arnaud Faller, the CIO of €47.5 billion ($53 billion) Paris-based asset manager CPR, told Environmental Finance: "We have a duciary duty to manage investments with the best riskadjusted return, but climate is becoming one of the biggest risks… We have to take climate risk into account in all of our investments.
"That is why we are happy to see the European Commission's Technical Expert Group develop its sustainability taxonomy… so we can identify the portion of environmentally sustainable companies in our investment universe and then [give an opinion on] the portion of greenness of our portfolio.
"For example, we might be able to say we have 75% of our portfolio in sustainable activities." Faller said this is a calculation CPR is committed to performing in future – but that the extent to which it will be able to do this eectively will depend on data availability.
"What is important to keep in mind is that data will come from companies… that is the rst step before anything else – companies will have to disclose their breakdown, in terms of economic activities, on a yearly basis, at the least.
"It will be very important that companies will play their role, in all sectors," added Faller.
CPR is the thematic equity investment arm of Amundi, Europe's largest asset manager. Faller is optimistic companies will full their side of the deal. He cites data from CDP, formerly the Carbon Disclosure Project, showing that more than 7,000 companies voluntarily disclosed information on how they are responding to environmental risks and opportunities to their business.
"We know that companies are ready to do this kind of reporting.
"If a company does not disclose, they are rated 'F' by CDP – that would be enough for them to be excluded from our universe of [potential] investments. It will be increasingly dicult for companies to refuse to disclose their climate change strategy.
"In the institutional space, today more than two thirds of the Requests for Proposals have an ESG dimension. It is dicult for a company that wants investment from nancial institutions to refuse to disclose this information," he said.
Faller predicts this will lead to a "virtuous cycle" of disclosure that trickles down through company supply chains.
"We know the supplier will have to publish its own policy. For example, in the automotive industry, BMW asked Michelin to disclose its environmental policy, and Michelin will in turn ask its own supplier to disclose their policy too.
"Perhaps [widespread environmental disclosure] won't be done in a few weeks or months, but we are optimistic for the coming years."
Despite having a generally positive view on the usability of the taxonomy, Faller said he is wary of a proviso in the taxonomy documentation that an economic activity is "taxonomy-eligible" if it contributes substantially to one of six environmental objectives — and does no signicant harm to any of them.
"What happens if, for example, an insurance company invests in a building with a high level of energy eciency, but subsequently leases this building, or part of it, to a coal company – is this investment sustainable or not?
"We have to go into more detail on how that will be decided," Faller said.
Michael Hurley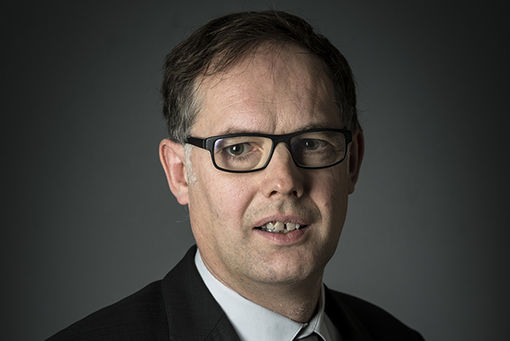 Arnaud Faller, Deputy CEO &CIO of CPR Asset Management
Contact us
Need more information?
Need more details on how this offering can be subscribed?
Feel free to ask us questions.