Friday 05 July 2019
Points experts
Focus Or & Mines – Record highs in prospect or a false signal? - Arnaud du Plessis
After unsuccessfully testing the resistance zone of $1365/$1385/oz many times since 2014, gold prices finally smashed through it on 20 June, after Jerome Powell suggested a possible reversal of the Fed's monetary policy, starting from the FOMC meeting at the end of July. The issue now is whether the truce called by Donald Trump and Xi Jinping in the trade war being waged between them will frustrate this market expectation. In the meantime, chartists are not ruling out the possibility of a continued climb in the gold price, to around $1700/oz in the medium term (replicating the rise seen from the dip in December 2015 to the peak in July 2016: $1046/$1375/oz (around $325/oz), with a breaking point of $1365/$1385/oz), with intermediate points at around $1485/oz, then around $1585/oz (50% and 61.8% of the 2011/2015 fall: $1921/$1046/oz). This trend and these target prices will remain unchanged as long as the $1350/$1365/oz market support zone stays in place. Watch this space.
Change in Gold prices ($/oz) - January 2011 > July 2019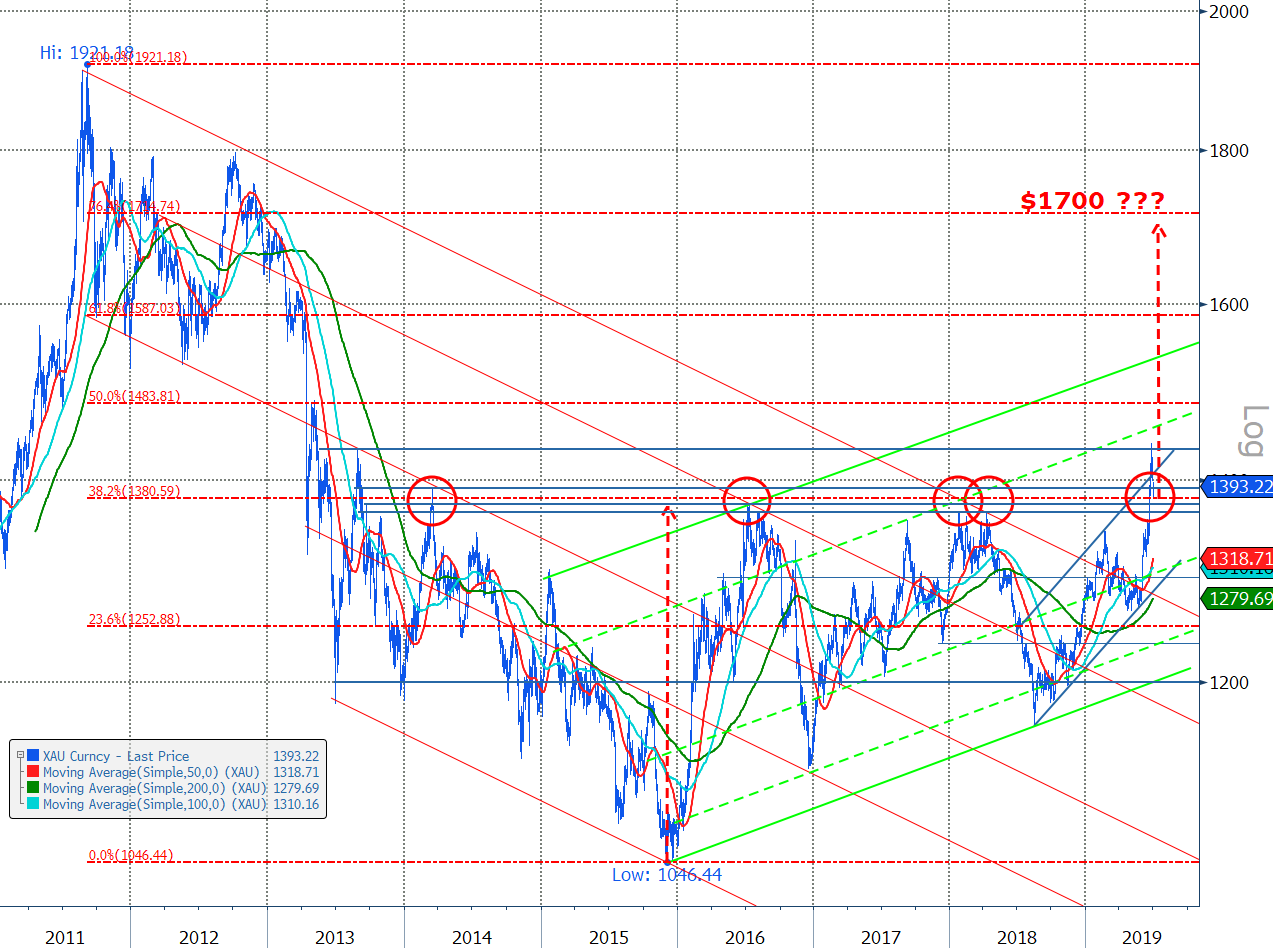 Source: Bloomberg
Aside from the continued low inflation expectations, the signals given by the main gold market "drivers" were stronger in June. If we start with the US dollar, this seems to have reached an inflection point, and its downwards acceleration would send a very positive signal for the gold market (whose prices are inversely correlated in 2/3 of cases). Although it doesn't offer a yield, gold is benefiting from the significant easing of government bond yields worldwide, with more than $12.5 trillion even paying negative yields! If inflation does not take off, the maintaining of low real interest rates, or even their reducing, would be a second very positive indicator. Risk aversion, although more versatile, is still in evidence, and shouldn't be forgotten. This is clearly illustrated by the change in the $/¥ exchange rate (inversely correlated with the price of gold).
Price of Gold ($/oz) vs Dollar Index & Dollar/Yen – June 16 > July 19

Source: Bloomberg
Price of Gold ($/oz) vs US Real Interest Rates 10Y & US Break-Even 10Y – June 16 > July 19

Source: Bloomberg
Note that, although gold prices are still more than 25% ($) below their September 2011 peak, they have set new records in many currencies, such as the Indian Rupee, and especially "mining" currencies, including the South African Rand and the Australian and Canadian Dollars, which is particularly good news for the gold mining industry in these regions.
Gold prices denominated in USD/oz, INR/oz, AUD/oz and CAD/oz - January 2000 – July 2019
Source: Bloomberg
Interest in gold-backed ETPs revived strongly, as assets surged by 110 tonnes in June, returning to April 2013 levels, and gaining 97 tonnes since January.
There was a similar trend in the futures markets, where net long non-commercial positions rose by 193.47k lots, i.e. 19.347Moz (around 601.7 tonnes).
Price of Gold ($/oz) and ETP assets invested in physical Gold (t) since January 2013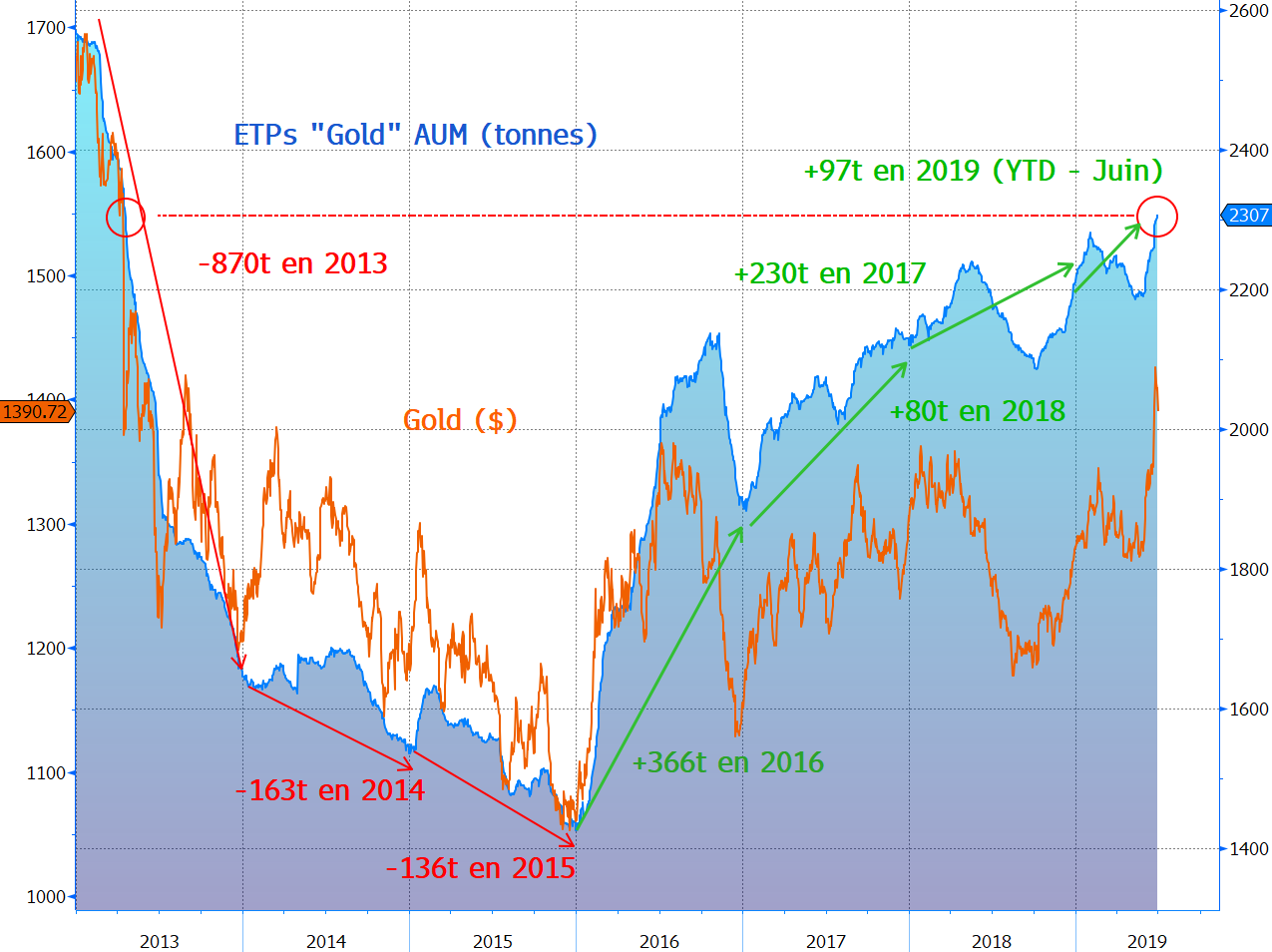 Source: Bloomberg
Other precious metals
The historical correlation of silver prices with gold prices has disappeared and "the poor man's gold" seems to have lost is precious metal status. The performance of silver relative to gold is now at its lowest since 1992. The mint ratio (gold/silver ratio) ended June at 92.15x, versus 89.3x the previous month and 82.75x at the end of December. This is well above the averages observed over 10 years, 20 years and 30 years, which stand at 66.4x, 63.7x and 67.3x respectively. Given this situation, silver producers are hard pressed, but bear in mind that nearly 70% of silver is produced as a by-product, and silver mining companies are responsible for only 30% of global production.
Gold and Silver prices – Gold/Silver Ratio (Mint Ratio) since 1990 – (weekly)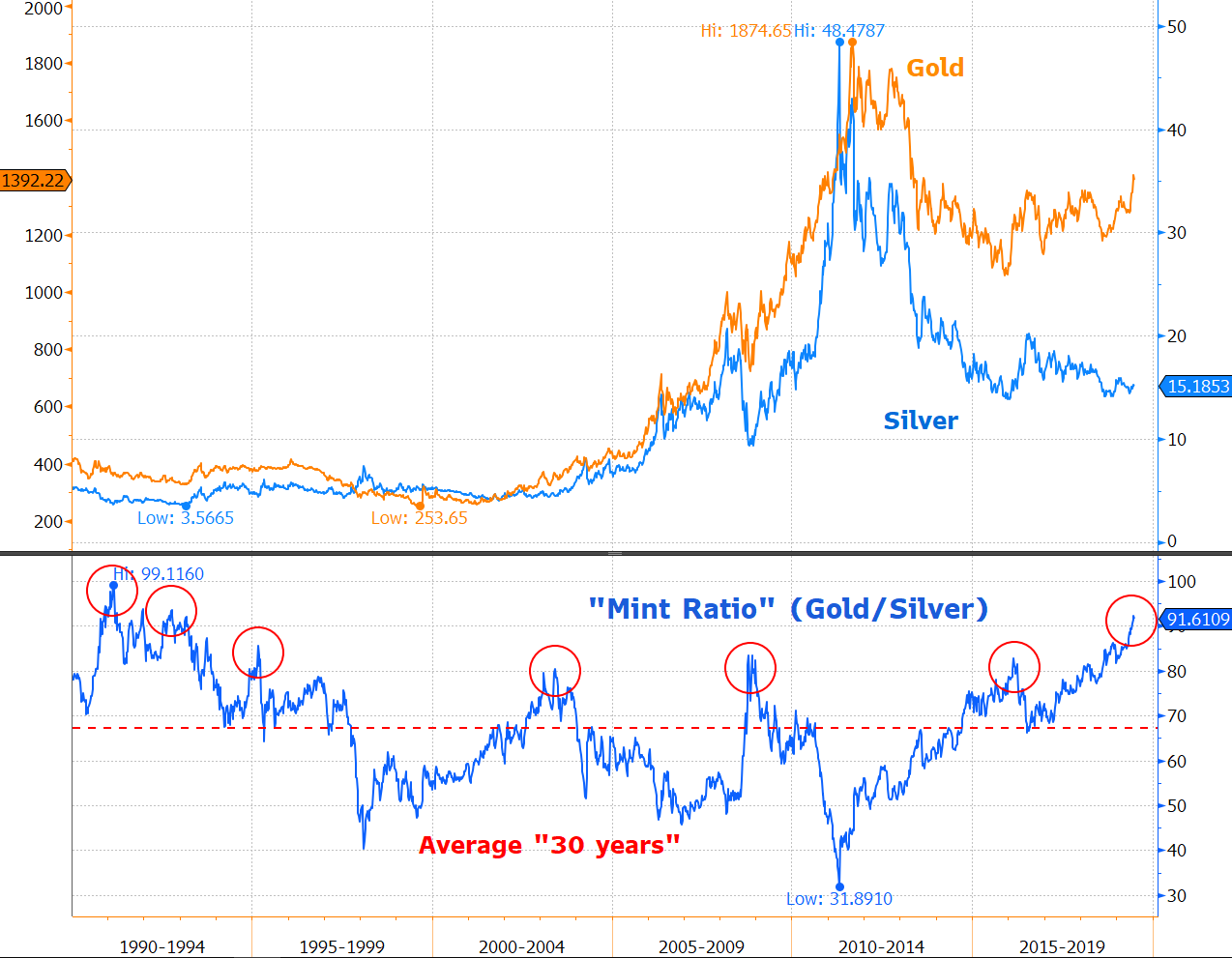 Source: Bloomberg
When it comes to platinum-group metals, like silver, platinum prices have benefited very little from the market's enthusiasm for gold. The accumulation of positions in platinum-backed ETPs, whose assets have reached record levels (93 tonnes), had only a minimal effect on prices, which reached an all-time low relative to gold at 0.58x. There is continued interest in palladium, however, whose prices started to climb again, by 15.5% ($), in June, after the previous month's consolidation.
Platinum and Palladium prices – Platinum/Gold Ratio & Palladium/Platinum Ratio since 2000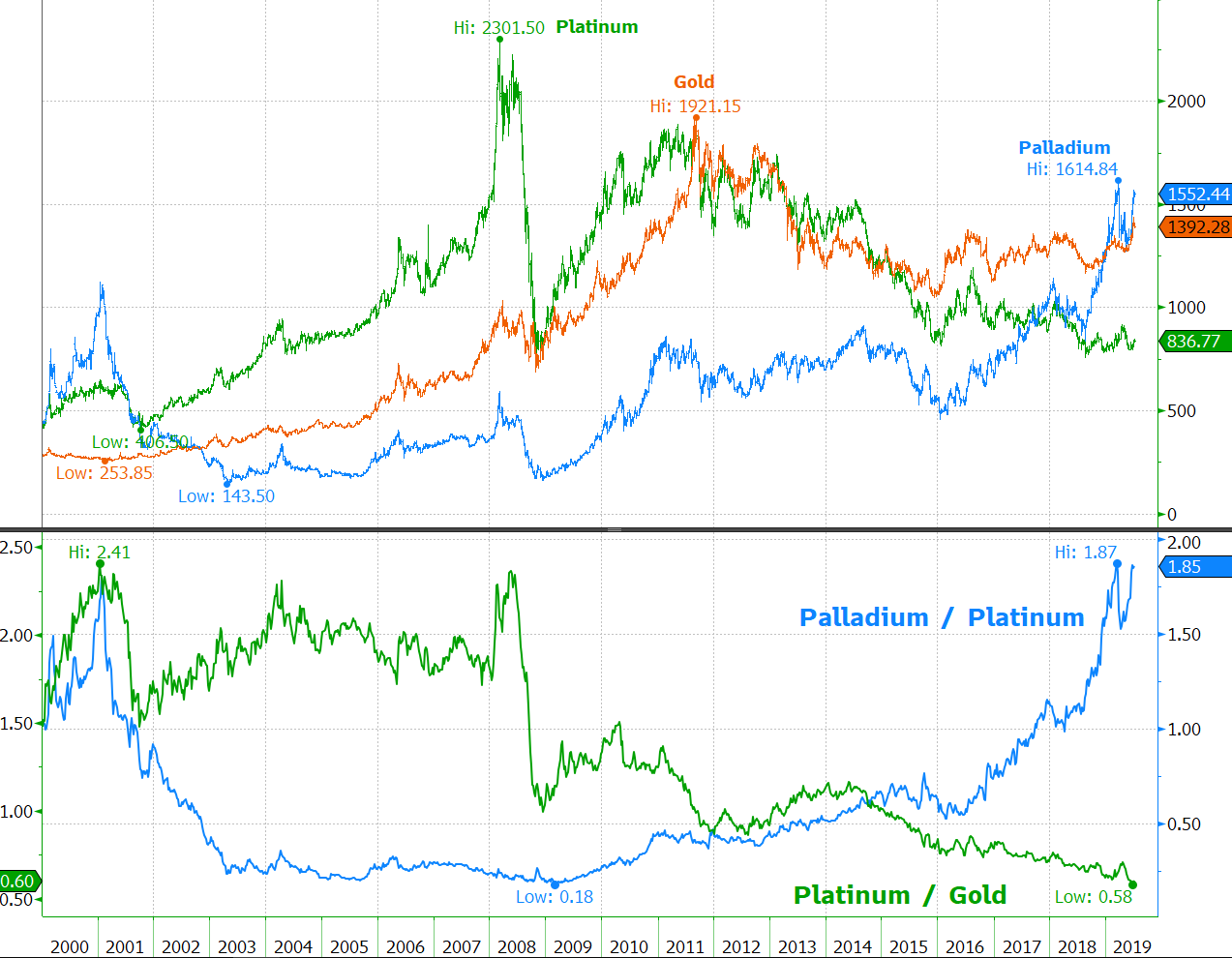 Source: Bloomberg
Price of Platinum ($/oz) and platinum-backed ETP assets since April 2007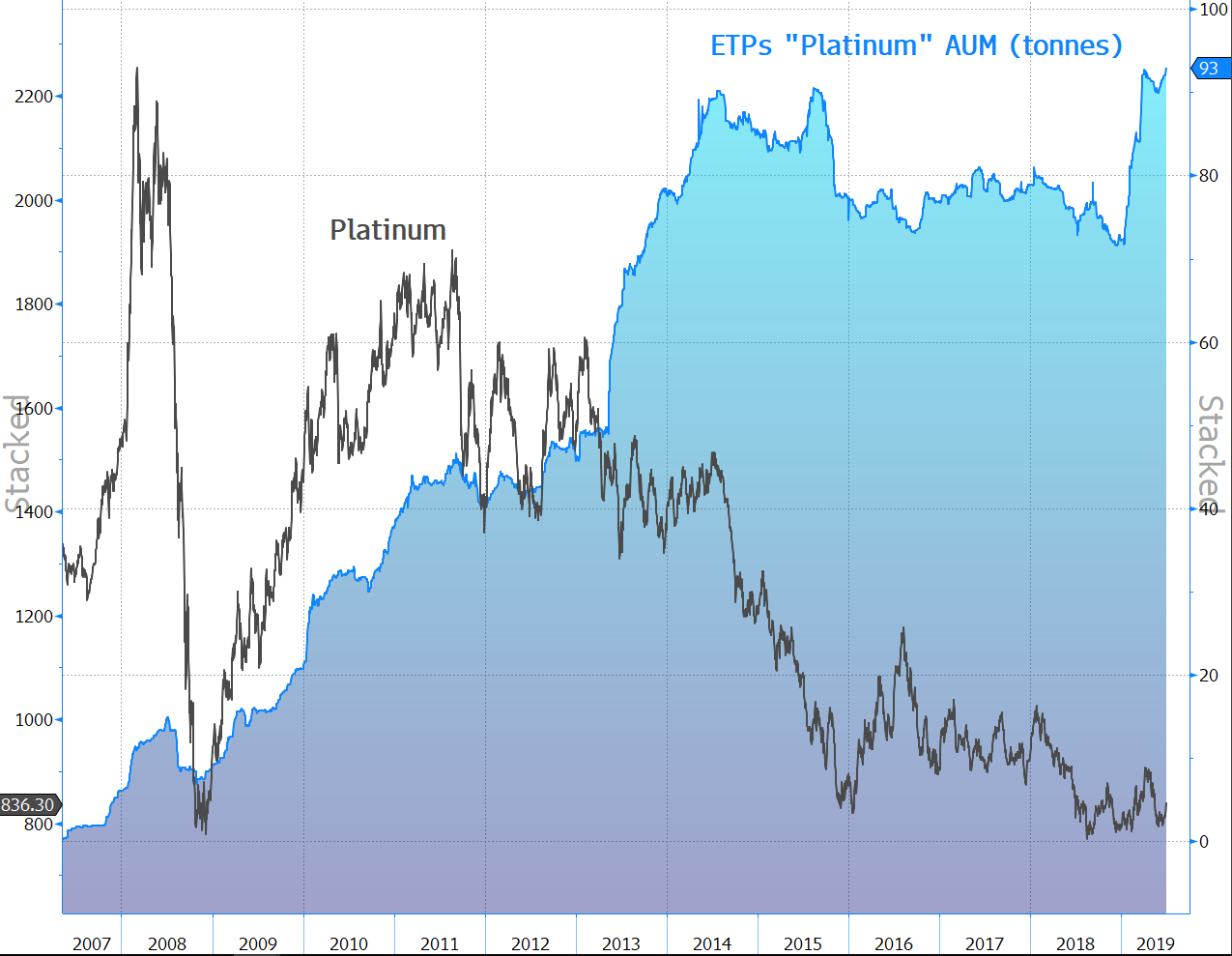 Source: Bloomberg
What about Gold Mines?
Gold mining stocks have done very well out of the situation, amplifying the performance of gold by around 2.35x in June (NYSE Arca Gold Miners NTR $: +19.1% vs Gold $: +8.04%). Few global investors are exposed to this asset class. The major resistance level breakthrough has prompted a number of them to revise their positions. That said, although gold prices are once more testing their May 2013 levels, mining stocks are still far from doing the same, and have not even managed to exceed the level reached in summer 2016 (around 18%/20% ($) of current prices). While mining stock trends have been more closely aligned with gold since 2017, the performance gap relative to gold since the September 2011 peak is still significant (around -58% vs -27% - $).
Performance ($) of Gold and Gold Mines – (base 100) – Sept 2011 > July 19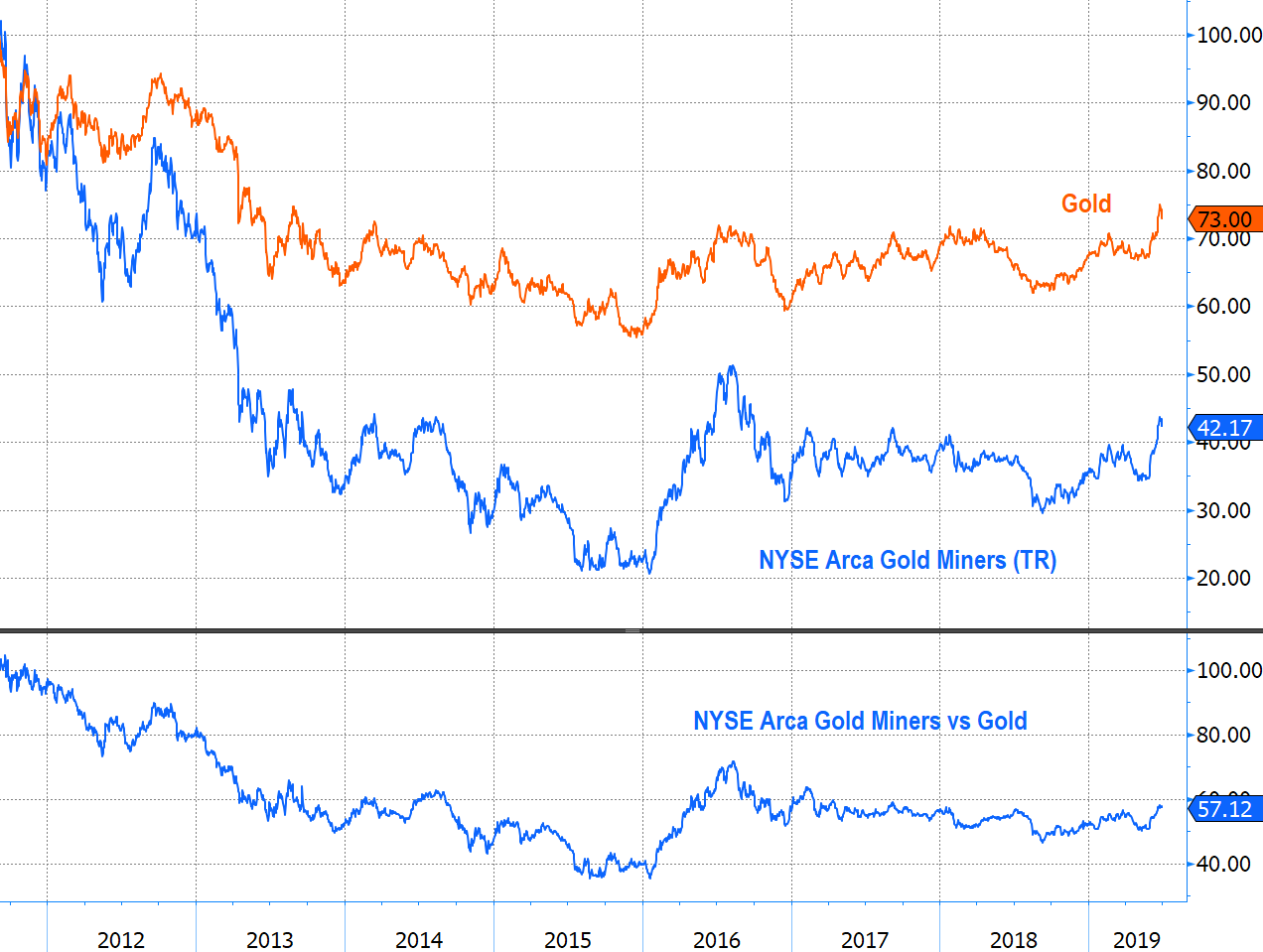 Source: Bloomberg
If the gold trend seen in recent weeks continued, it would offer considerable upside potential, based on the potentially very significant leverage effect on mining companies' earnings, given that US producers' all-in costs (AICs) are currently around $1200/oz.
North American gold producers – Breakdown of costs ($/oz) since 1988

Source: Company reports – BofAMerril Lynch Global research
The gold sector's earnings momentum picked up in June, but was still down by around 3.5% year on year. There are no real changes in the expected average prices for 2019, however, which remain at around $1325/oz vs $1250/oz at the start of the year.
Performance of Gold Mines ($) & Earnings Momentum - (base 100) - July 18 > June 19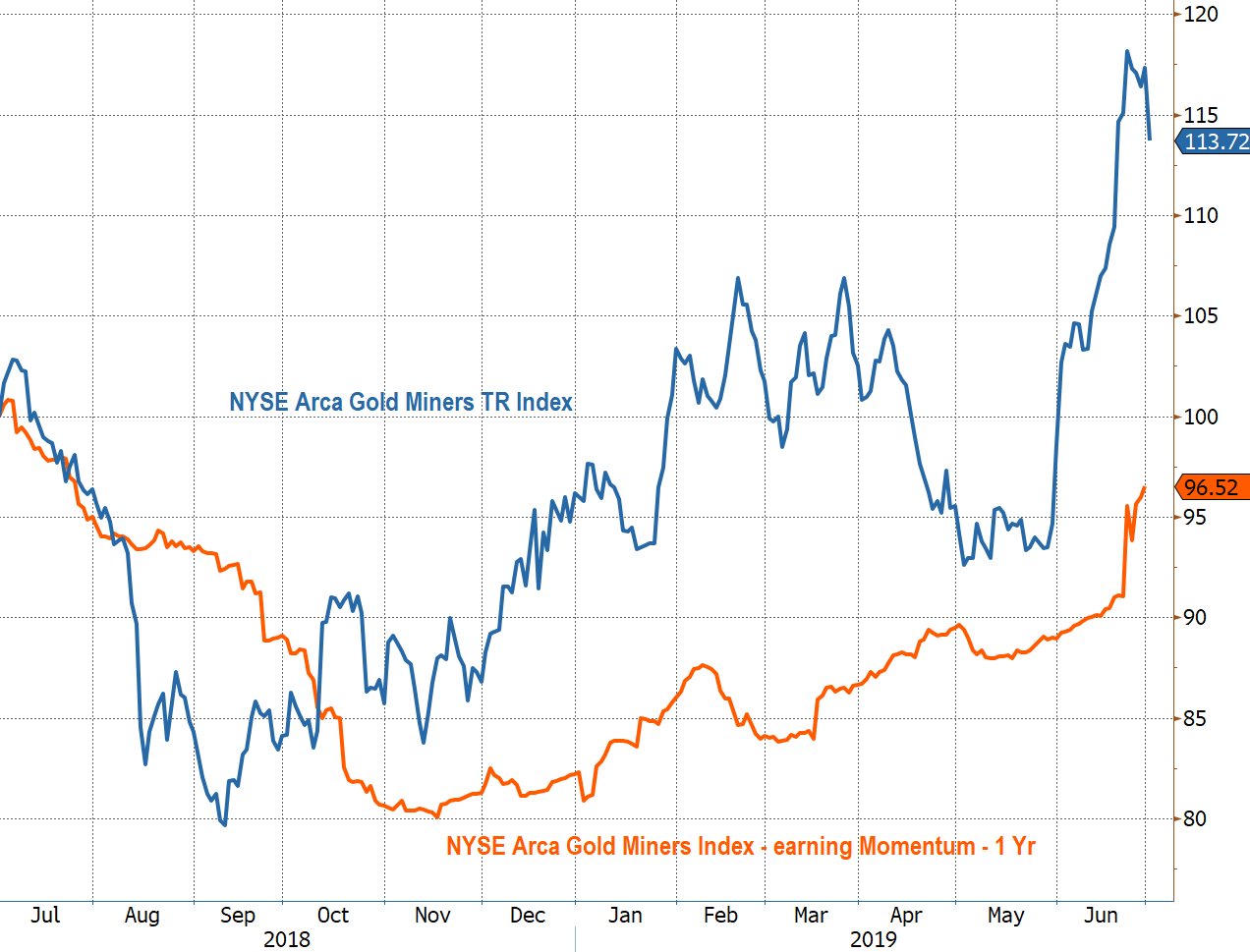 Source: Bloomberg
NYSE Arca Gold Miners & Gold – January 2014 > July 2019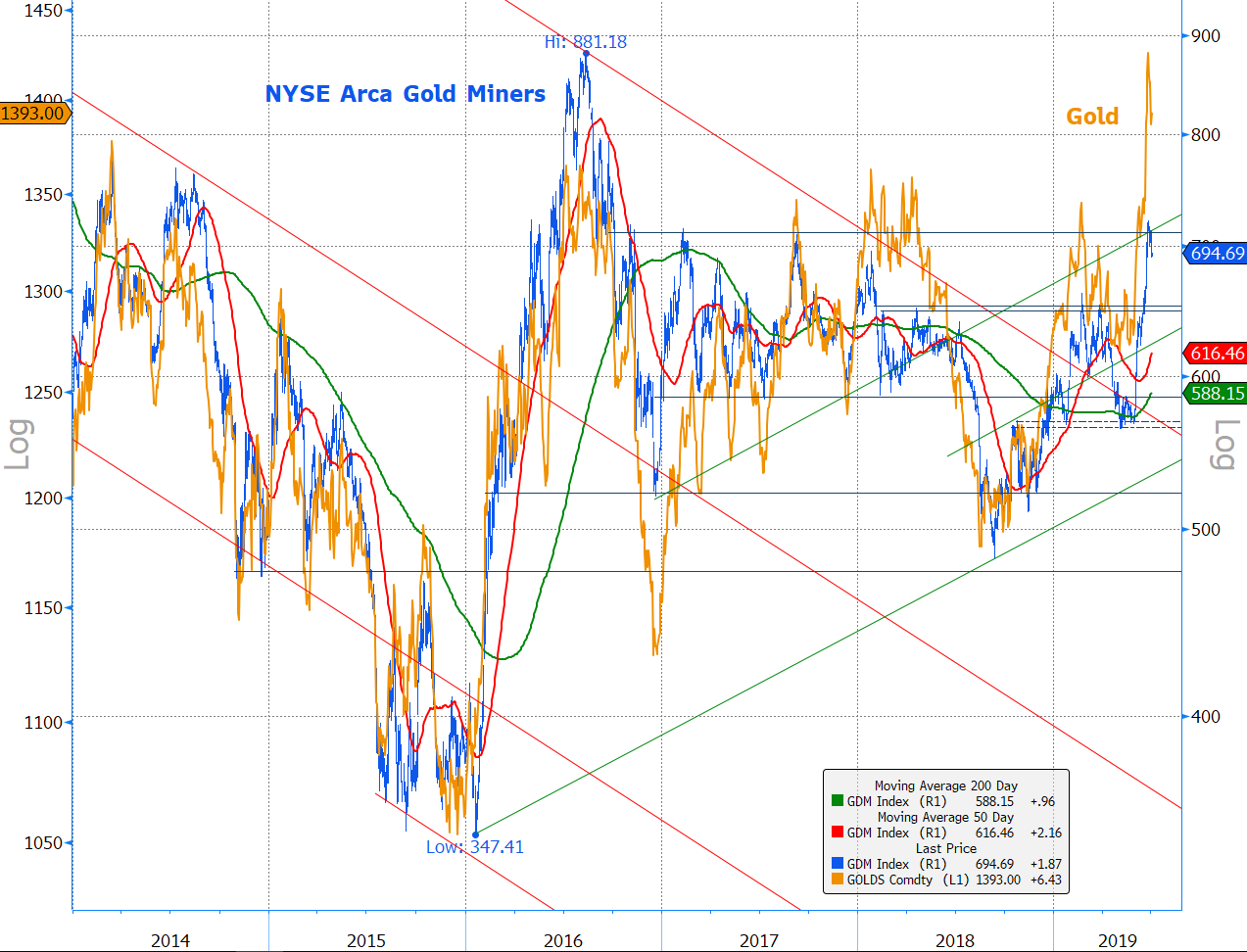 Source: Bloomberg
Valuation of the gold-mining industry
At 1x P/NAV (spot), the average valuation of gold-mining stocks does not factor in discoveries or developments in addition to existing operations, and is at a standard deviation below the average observed since 2013. Note that the sector has not been re-rated as a result of its recent gains, quite the opposite, due to the appreciation of gold over the period.
Gold Mines – Change in P/NAV (Senior, Intermediate & Junior) - since June 2013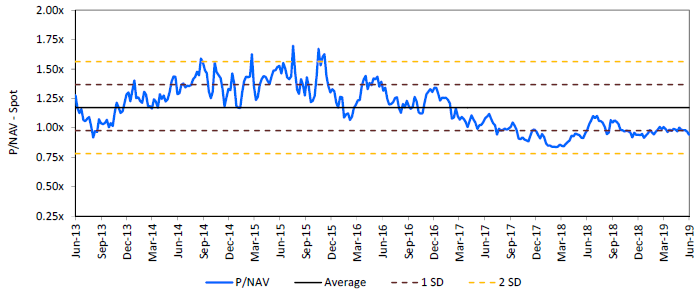 Source: RBC Capital Market estimates at spot
The P/CF analysis confirms this approach – at around 7x P/CF, the valuation of the gold-mining sector is at a standard deviation below the average observed over the past 10 years (around 9.5x). All things being equal, a return to the average could justify a rise in the sector of around 25%.
Gold Mines – Change in P/NAV (Senior & Intermediate) – 10 years - since January 2009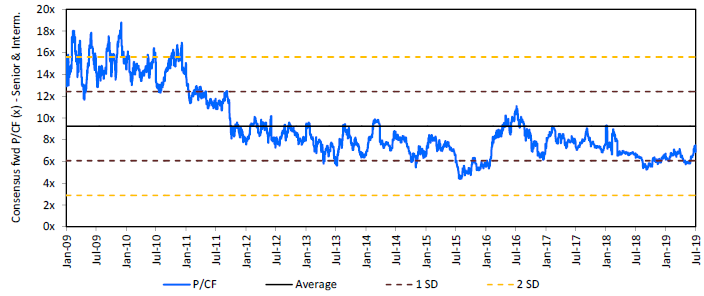 Source: RBC Capital Market estimates at spot
Written on 2 July 2019
Retrouvez le document en intégralité ci-dessous.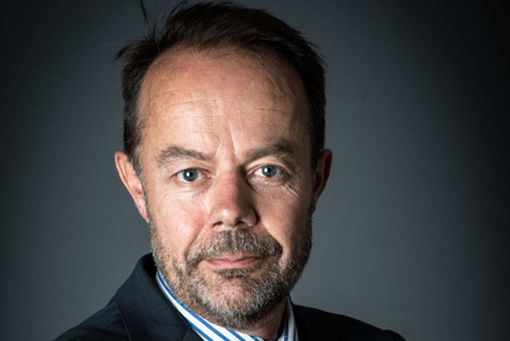 Arnaud du Plessis
Senior Portfolio Manager, Global Thematic Equities, Natural Resources / Gold & Precious Metals at CPR AM
Contact us
Need more information?
Need more details on how this offering can be subscribed?
Feel free to ask us questions.