Tuesday 07 January 2020
Points experts
Gold & Mines – A spectacular finish to 2019 !
Gold ended 2019 on a positive note. It managed to jump by $59/oz (+4.03%) and close above the $1,500/oz mark, thus putting an end to the consolidation observed since it last peaked in August 2019. The high reached over the summer ($1,557/oz) serves as a major resistance level above which anything could happen, beginning with the retracement (61.8%) of the 2011-2015 downtrend ($1,921/$1,046/oz) to $1587/oz and then the target set at $1,700/oz. There are still major support zones providing downside protection at $1,440/$1,460/oz (short term) and $1,365/$1,385/oz (long term).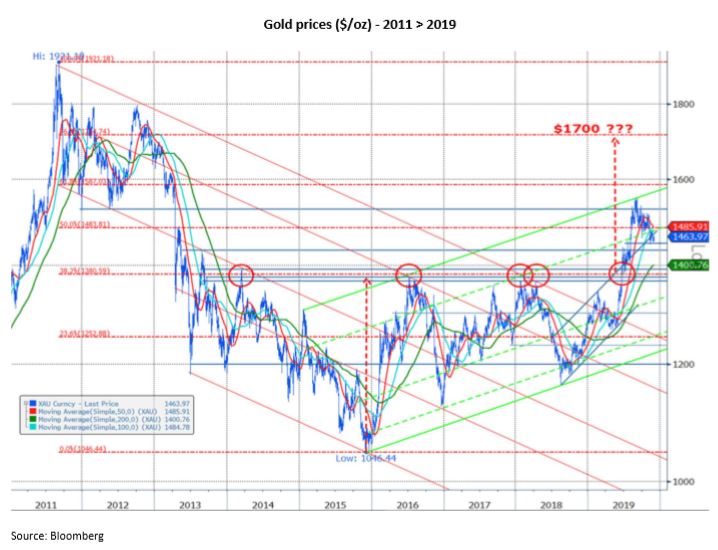 Gold prices gained $241/oz in 2019 (+18.8% - $). Gold-mining share prices, meanwhile, recovered by 41% ($). This is the best annual performance for gold prices since 2010 and the 2nd-best performance for gold-mining stocks since 2003.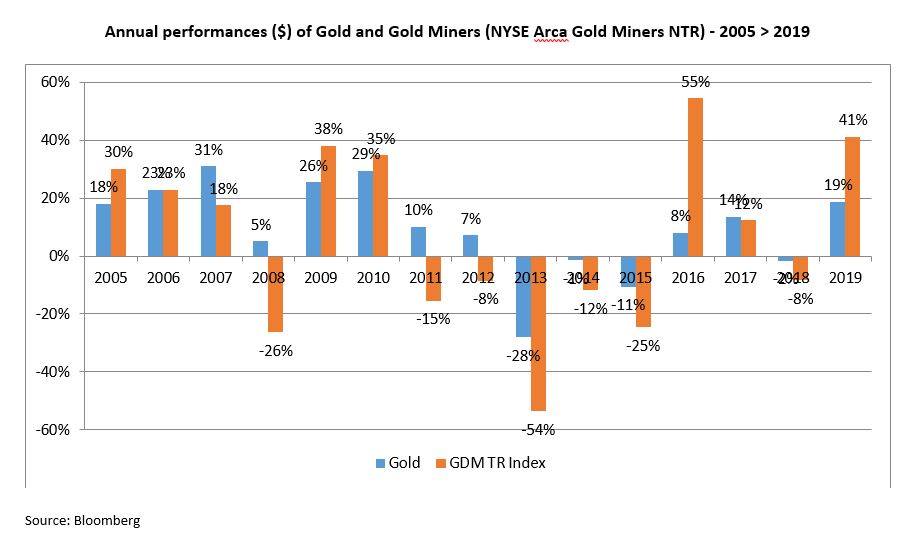 Gold's performance in 2019 is all the more remarkable as its main market drivers have not always trended favourably. The US dollar, for instance, gained 4.4% against the main currencies (Dollar Index), and inflation expectations remain well below 2%. The reason lies with US real interest rates in particular as they decreased by 84bp.



Gold ended the year at $1,522.8/oz and averaged $1,393.5/oz in 2019 as a whole, compared with the consensus forecast of $1,387/oz (vs. $1,250/oz at the start of the year). At this stage the consensus sees gold averaging $1,500/oz in 2020, which is 7.6% above the 2019 average. It is worth noting that 3-year expectations (2023) have jumped by $87.5/oz and now stand at $1,412.5/oz, which could trigger a rally in gold-mining stocks.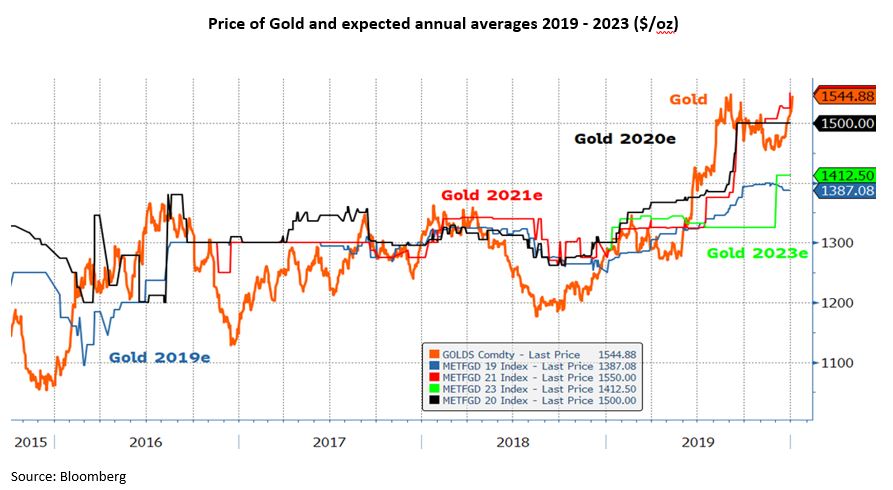 It was a strong year for gold-backed ETPs, with the equivalent of 323 tonnes accumulated in the past 12 months; this is the biggest increase since 2016, albeit not exceeding the peak recorded in December 2012.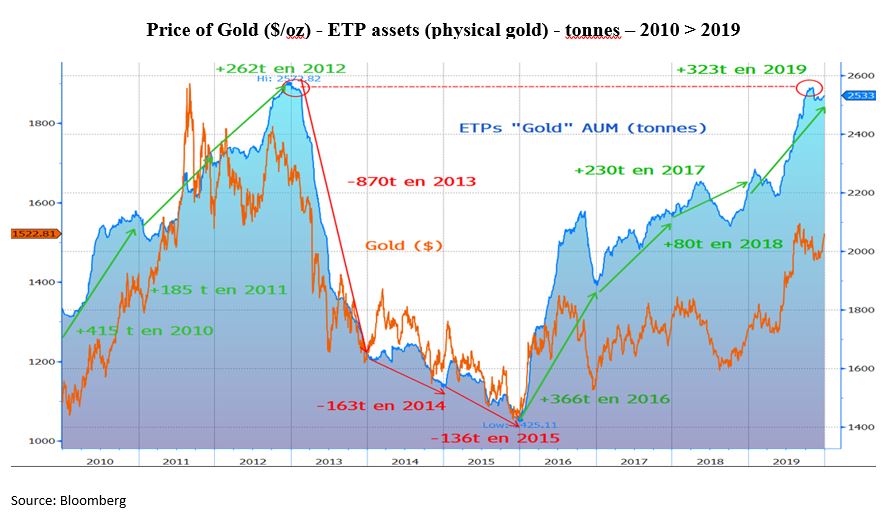 We saw a similar trend in the futures market (COMEX – New York Commodities Exchange), where net long noncommercial open interests increased by 191k lots to 19.1moz (~594 tonnes).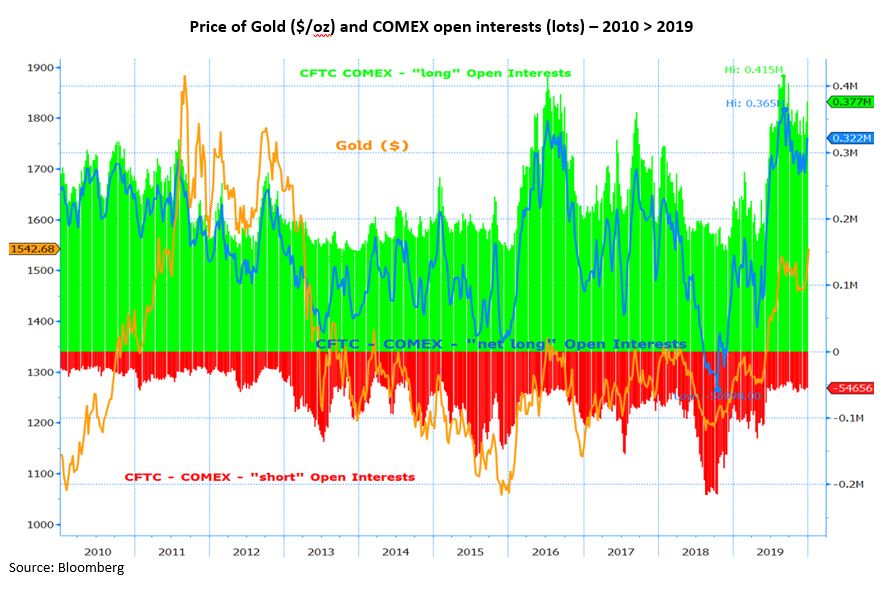 Other precious metals
2019 will go down as a "historical" year for palladium as its price reached $2,000/oz (on 20 December 2019) before dipping again and ending the year at $1,941.5/oz; this is around twice as high as the price of platinum, which also continues to lose ground against gold, with the platinum/gold ratio ending the year at 0.64x after having bottomed out at a historical low of 0.56x in August.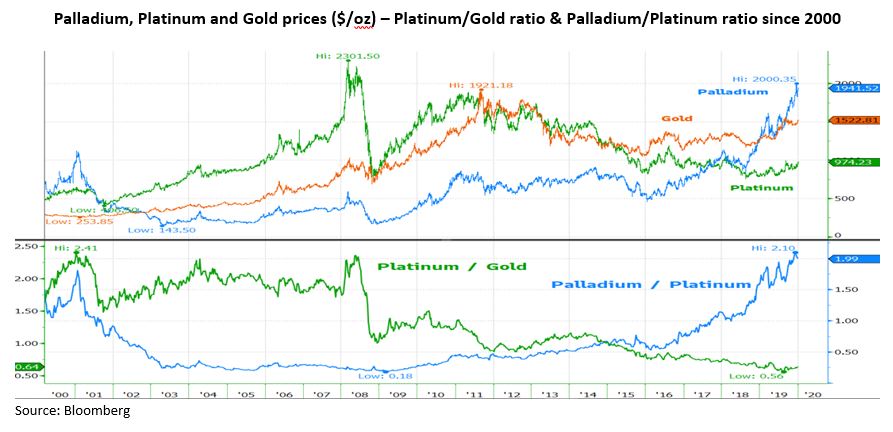 Despite renewed interest in precious metals, for once silver did not benefit from any gold-driven leverage and its price gained just 15.9% ($) compared with 18.8% ($) for gold. The gold/silver ratio (Mint Ratio) thus ended the year at 84.86x (vs. 82.75x at end-2018), which is a far cry from its 30-year average of 67.5x.
What about Gold Miners?
Gold-mining stocks (NYSE Arca Gold Miners NTR) benefited from rebounding gold prices and ended the year with a bang, surging by 9.38% ($) in December and thus leveraging physical gold's performance by ~2.3x. Gold-mining stocks soared by ~+41.25% ($) in full-year 2019, outperforming gold prices by ~2.2x; this is perfectly in line with their average long-term leverage of 2/2.5x.
December was another very busy month for M&A activity. There were five large-scale transactions, including two planned mergers: Endeavour Mining launched a hostile bid for Centamin plc for $1.9bn, while Equinox Gold and Leagold Mining announced a merger of equals to create a ~C$2bn behemoth. In addition, Barrick Gold sold its Massawa mine in Senegal to Teranga Gold for $430m, Newmont Goldcorp sold its 50% share of the Australian Kalgoorlie mine (KCGM) to Northern Star for $800m, and Anglogold Ashanti and Iamgold carried out the joint sale of their Malian Sadiola mine to Allied Gold for a total of ~$100m. All in all, M&A deals amounted to ~$7.7bn in the 4th quarter of 2019, making it the 2nd busiest quarter of the past seven years.

Having collapsed during the 2011-2015 period, the gold-mining sector's performance profile has improved significantly since then, not only in comparison with physical gold but also with global equities. However, it is worth noting that this investment theme continues to show a considerable performance lag since September 2011, with gold-mining stocks still down ~58% ($) versus a decline of just 17% ($) for the price of gold and a 130% ($) jump for global equities!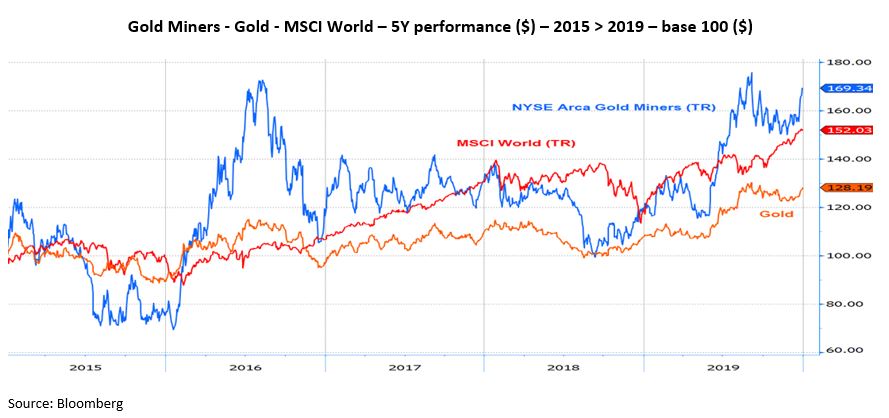 1-year earnings forecasts for the gold-mining industry enjoyed major upward revisions up until late October and have stabilised since then, although they still rose by a significant ~76.5% over the full year.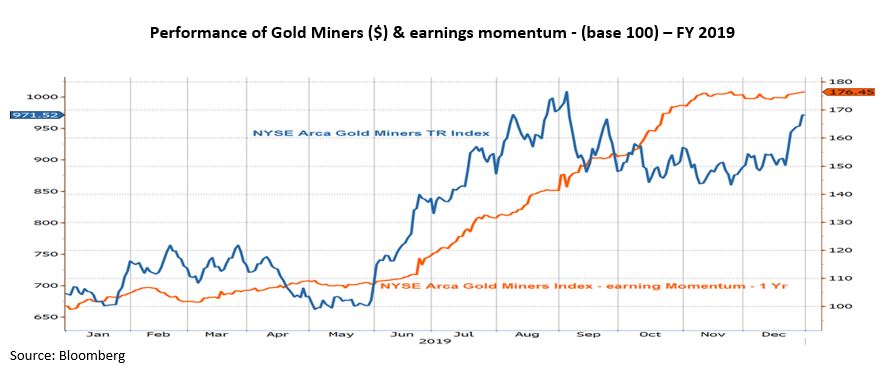 Valuation of the gold-mining industry
The sector's valuation edged slightly higher in December but remains historically low nonetheless. The valuation multiple as measured using the P/NAV (spot) ratio is still far short of 1x, one standard deviation below the average since June 2013.

As measured using the P/CF ratio, on the other hand, the industry's valuation slipped further in December to ~6x, around one standard deviation below its 10-year average of ~9x.

Written on 6 January 2020
Please find the full document below.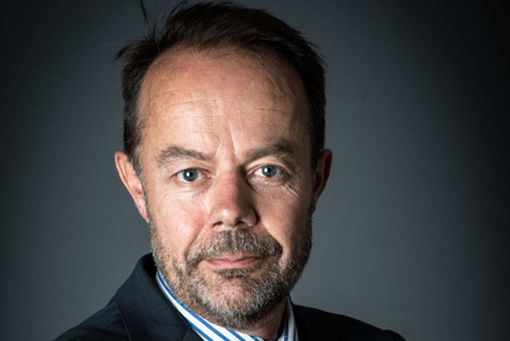 Arnaud du Plessis
Senior Portfolio Manager, Global Thematic Equities, Natural Resources / Gold & Precious Metals CPR AM
Contact us
Need more information?
Need more details on how this offering can be subscribed?
Feel free to ask us questions.