This pure Agriculture theme is driven by powerful long-term trends such as world population growth, economic development, changes in eating habits and environmental challenges.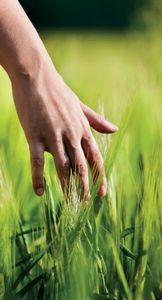 Why agriculture ?
The long term investment case for agriculture equities is based on a structural imbalance between supply and demand.
Demand will be supported, on the one hand, by population growth and on the other, by the impact of economic development on eating habits. In particular, emerging middle classes' dietary pattern is shifting towards greater animal protein intakes, which has in turn a multiplier effect on demand for grains as feed for animals.
While demand is rising, there are constraints on supply as the necessary resources are undergoing heavy stress. Arable land expansion is stagnating due to increased competition from other uses (urbanisation, industry, etc.) and soil degradation. Water scarcity is growing, due to overexploitation and pollution. Lastly, the effects of climate change, such as rising temperatures, changes in precipitation patterns and increasing intensity of extreme weather events, will strongly impact agricultural productivity.
Massive investments will be needed to help supply meet demand by adding new arable lands and associated infrastructures and by optimizing land yield thanks to rationalization and mechanization of farms, progress in seed and crop protection technologies, and to the development of precision farming. These massive investments should support growth for the agriculture sector and agriculture equities.